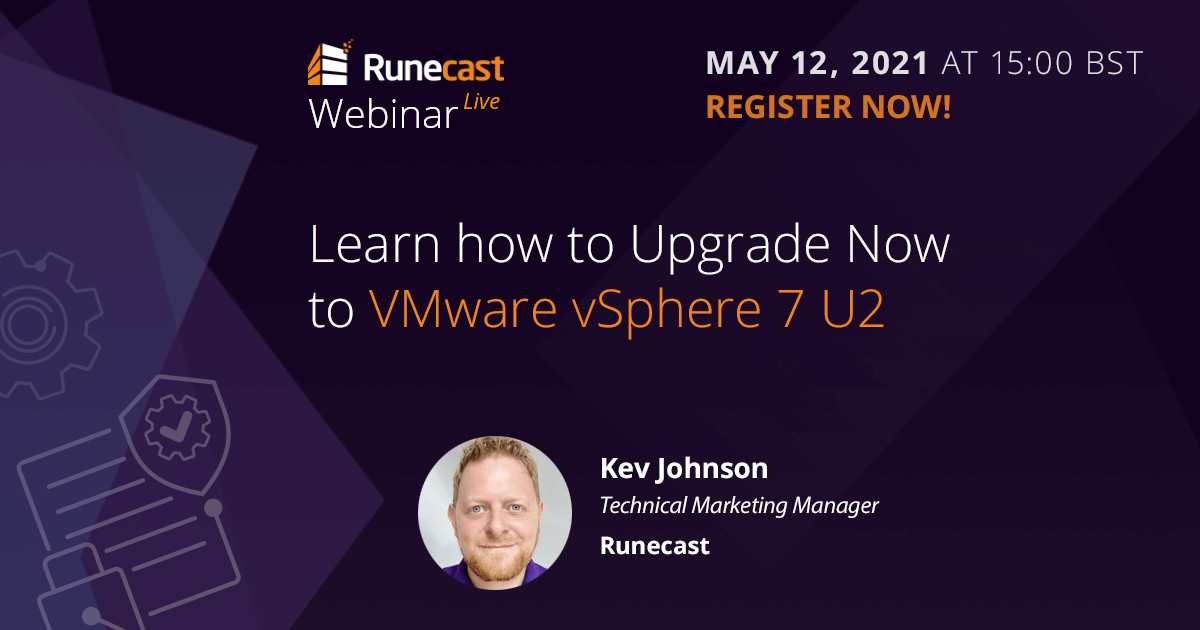 Here's what you'll learn
✔ Why upgrade planning is so important
With the official vSphere 7 U2 release in March 2021, you might be thinking of upgrades to your vSphere environments. Join this webinar with vSphere expert Kev Johnson where he will walk you through the planning and successful execution of vSphere in your SDDCs, and see how Runecast Analyzer can facilitate the process for you.
✔ How to check if your hardware will be supported by the latest vSphere version
Many issues in vSphere are caused by incompatible combinations of server components, ESXi versions, drivers and firmware. Planning these upgrades is time consuming, and time is money. We'll show you how you can handle all of this using automation.
✔ Interoperability - both VMware and 3rd party
Keeping a mixed portfolio of technologies stable and secure is a challenge. Learn how to ensure interoperability when planning a vSphere 7 U2 upgrade.
✔ What to keep in mind during the upgrade: Security compliance, best practices & more.
Wednesday, May 12 at 15:00 BST (10:00 ET)
This webinar is already over. We can send you a recording to watch it on-demand.